I have been dreading this birthday for ages, I know what you are going to say, it's just a number and yes I suppose you are right but I have been dreading it all the same. I have been saying I am still 59 for the past week but unfortunately I can say that no more. I feel just the same, it's funny you never seen to age in your mind, I'm still 16 in there, certainly don't look it though and all the aches and pains let me know yes Linda you are 60!
I opened the kitchen door to find my lovely son Barry standing there, with a bunch of flowers and a birthday card in his hand, I am going to make you breakfast mum what would you like, bless him he was standing there apron on and all ready to start cooking breakfast for me. Then a friend dropped by on her way to work to give me a big hug and a card, I have had countless texts and lots of lovely messages on Facebook. Then in the evening I went out for a meal
in a beautiful old hotel with family and friends, got lots of cards and beautiful gifts so all in all it has been a lovely day, I still don't want to be 60 though ha ha.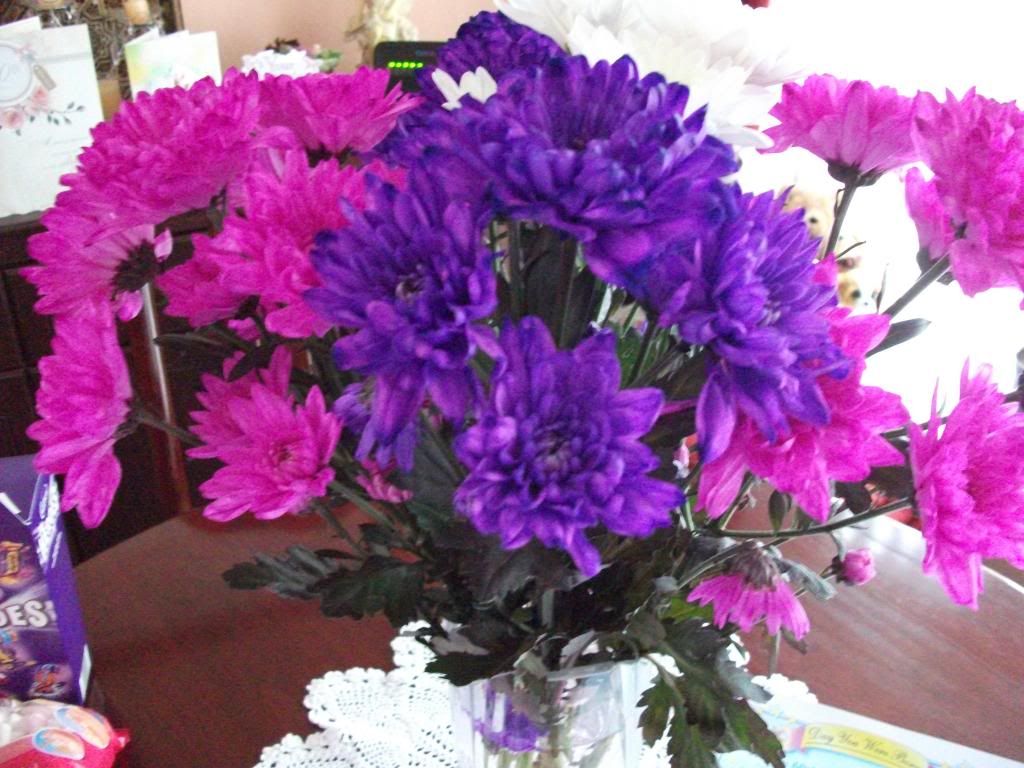 Lovely flowers from my son. :)
Thank you to AnnMarie for this...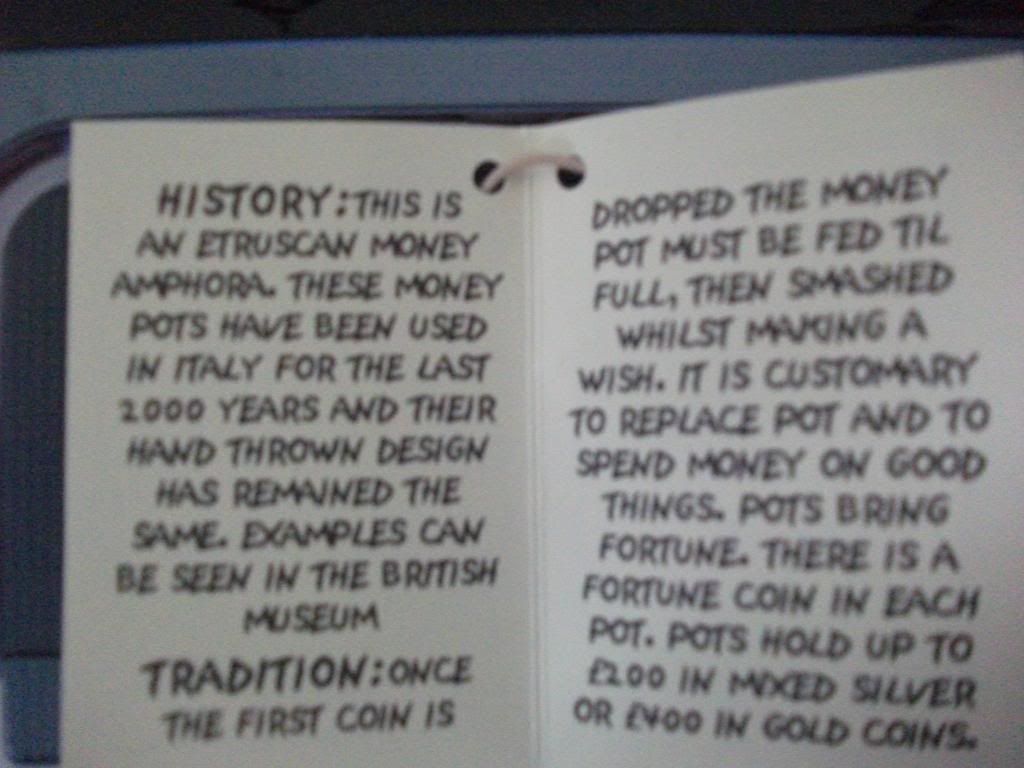 I think it's beautiful and I'm sure it will take me ages to fill it because I'm only going to put £2 coins into it, then I will have find a way of getting into it without smashing it, I think it's too pretty to smash.
I can't wait to try some of the patterns in the Crochet baby clothes book either, there are some lovely patterns in there and they all seem to be easy to make.
This is just a few of the lovely gifts I got, thank you to everyone who made this day so special. :)