Peaches and cream
Such a pretty little sun dress, I can recommend this pattern the instructions are well written, easy to understand and the dress makes up in no time, I managed to make this in just one evening.
I made this one in Aran weight yarn and went up a hook size to 5.50 mm to obtain the correct gauge.
Underarm width 7.5 inches, length 12 inches.
Remember these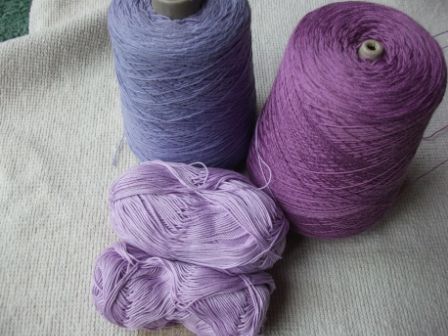 Pretty in Purple
This one took a little longer, I used a strand of each of the 4 ply cotton yarn above and a 7 mm hook to make a larger size. The pattern is very versatile as it's easy to change hook size and yarn to make it the size you want.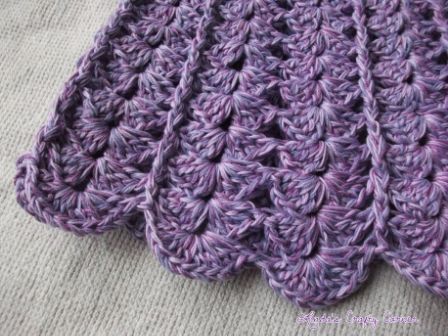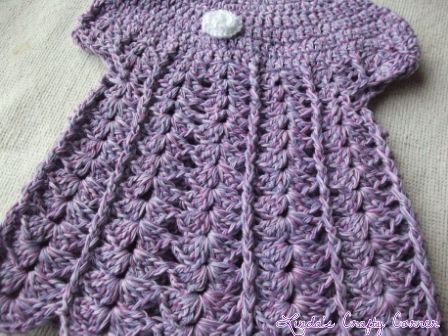 This one measures 9 inches underarm and is 13 inches from top to bottom.
The pattern for this cute little dress is by RAKJ patterns and can be found here
here
Weight of yarn used
Cream dress = 100g
Purple dress = 270g
Just goes to show how heavy cotton yarn is, I haven't even made a dent in the cones above, it does say 4ply on the label but it's a very fine yarn and it will certainly be a challenge to use it all up, it's going back in the box for now. :)
Back to pale baby shades for next project :)
Happy Valentines Day everyone! I hope you are all spoilt with beautiful flowers and chocolates, because I have no one to spoil me ...sigh :( I will be spoiling myself even if it's just with a bar of chocolate..well I think I'm worth it haha have a lovely day :)